We Respect, Value & Appreciate YOU!
Our drivers are family, not a truck number.
What you can expect when you drive for SFS.
Competitive Pay & Annual Reviews

Home every weekend if wanted

You're a name NOT a truck number
Safe & Comfortable Equipment
Regional or long haul lanes to fit your needs plus we are a no-force dispatch company
Southeast
Southwest
Midwest
Northeast
West Coast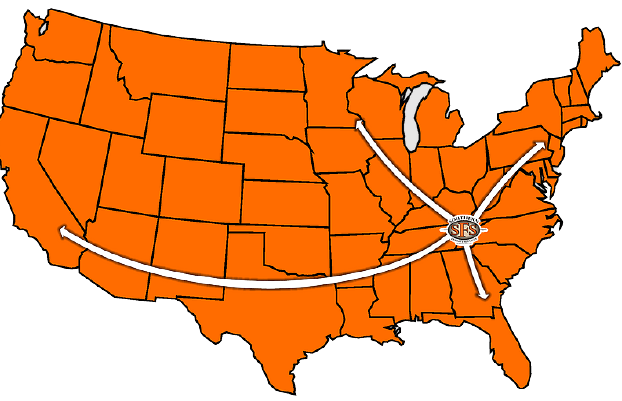 Our pay & perks are second to none!
$5,000.00 Driver Sign-On Bonus​

$2,500.00 Driver Referral Bonus​

Competitive Pay & Annual Reviews

Paid loaded & empty miles

Average 2,500-3,000 miles per week

Paid by Direct Deposit every Friday

Paid vacation after 1 year

Medical Insurance available after 30 days

Aflac Insurance available after 30 days

401k with 50% match up to 6% contribution
No Touch Freight-Paid lumpers

Regular maintenance on all equipment

Trucks washed every weekend

Equipped with a refrigerator

Power Converters come standard

ElitePass for Tolls & Scales

NO out of pocket for Tolls or Scales

Frequent weigh station bypassing due to CSA scores

Rider & Pet Policy after 90 days

Verizon Wireless Discount after 90 days
What you need to drive for SFS
1 year of verifiable experience (OTR/Class A)

Acceptable Driving Records (MVR/CSA)

Pass a DOT Pre-Employment Drug Test
SFS Equipment
We operate Volvo & Freightliner Trucks.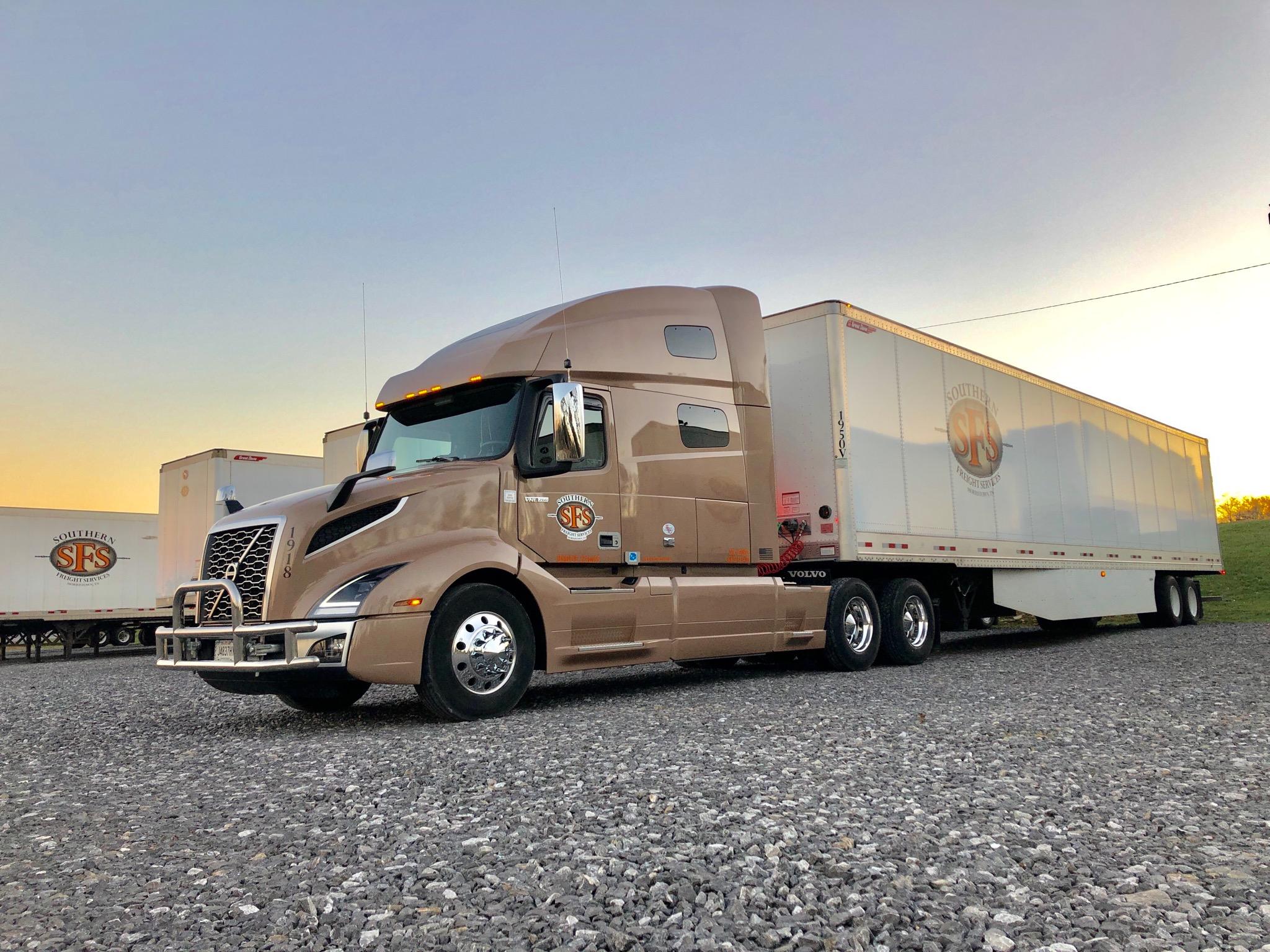 Our trucks are comfortable, safe, and equipped with the latest technology available.
​Built in refrigerators
CB and TV hookups provided
Extra cabinet space for storage
Premium mattress
Large watt inverter
Built in XM Radio
Bluetooth for hands-free communication
Keyless entry
ELD by KeepTruckin
Frequently asked questions
SFS is a truckload carrier located in Morristown, TN. We strive to provide superior customer service while maintaining a safe and enjoyable workplace for all SFS employees.
Our terminal is located directly off Exit 12 (I-81) in Morristown, TN. When a driver is not under dispatch, company owned/operated equipment is required to be brought to the designated yard for routine maintenance, necessary repairs, permitting, truck/trailer washes, and more.
Trucks are not allowed to be taken home.
We run 67 trucks (mostly Volvos). Our trucks are all automatics and set at 70 mph (pedal) & 72 mph (cruise). We pull Great Dane Dry Vans, Great Dane Reefers, and Utility Dry Vans.
• SFS is fully compliant & legal. We are on electronic logs, as required per FMCSA regulations (49 CFR part 395). The ELD device utilized in all our tractors is Keep Truckin. We want to ensure that our drivers are successful, therefore, device training is part of our orientation process.
Phone lines at SFS are live during normal business hours. Drivers can call in and get office personnel if necessary, however, each truck is equipped with a device that has messaging capability. Dispatch information can be sent directly to the truck. We do not assign dispatchers, and we are cross trained to provide the best service possible. During orientation, each driver is given a list of contact numbers to keep on hand for emergencies/issues after hours.
We pull general freight. It is no touch to the driver, and most of it is palletized. We can run all 48 states, but we generally expect to run TN, IN, IL, SC, NC, GA, AL, OH, VA, WV, PA, NJ, TX, KS, CO, FL, CA, and MI.
We move both customer and broker freight. Do not offer HAZMAT services currently.
We cannot promise perfection, and we all know that trucking changes constantly from day to day. If you are in this industry, then you are tough enough to get thru the hard days…. here at SFS, we are on the same page.
Our promise to our drivers is that they will not ever be a number here. We feel that "straight up is the only way to be", and our operations reflect that thought.
At SFS, if we make a promise, you can take it to the bank, because we will keep it.